As was announced back in July last year, a new golf development at Cape Wickham on King Island is underway and due for completion sometime in mid-2014. The golf course currently has 10 holes grassed, with another 4 rough shaped and ready for grassing in the next few weeks. The outstanding holes will be completed in May and June, once the nesting shearwater birds have left the site and migrated to the northern hemisphere. The course will be ready for play in 2015.
I am already on the record as saying this is the most spectacular site I have ever seen for golf, and that view is reinforced with each trip down and as each hole matures. It gives me great pleasure, therefore, to announce the launch of the Cape Wickham web site, which allows interested golfers to follow progress as we finish construction and complete the golf course.
The web site address is www.capewickham.com.au
Below are a selection of recent post-construction pictures taken of the first few and final few holes. The Cape Wickham web site contains more information, as well as excellent before and after photographs of selected holes. Content will be updated as holes are grassed.
Darius Oliver
Cape Wickham Golf Course - Course Photos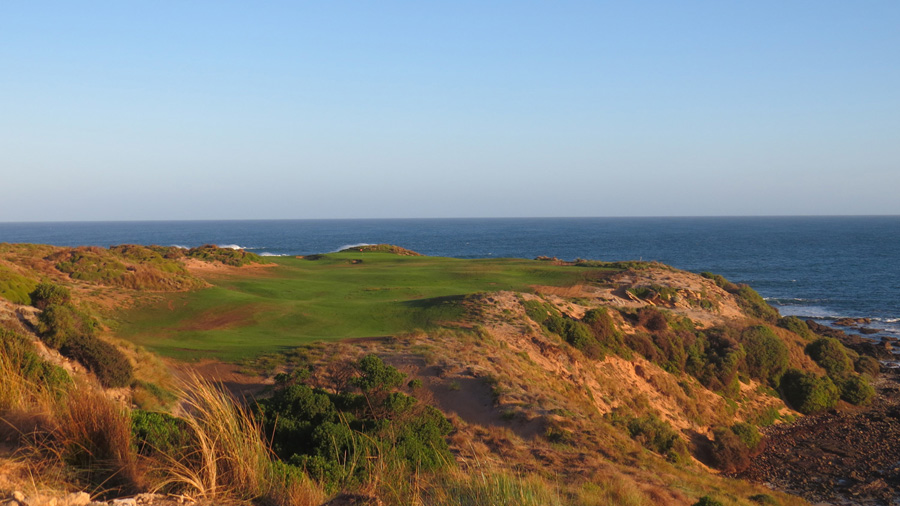 above - View down the 1st fairway at Cape Wickham.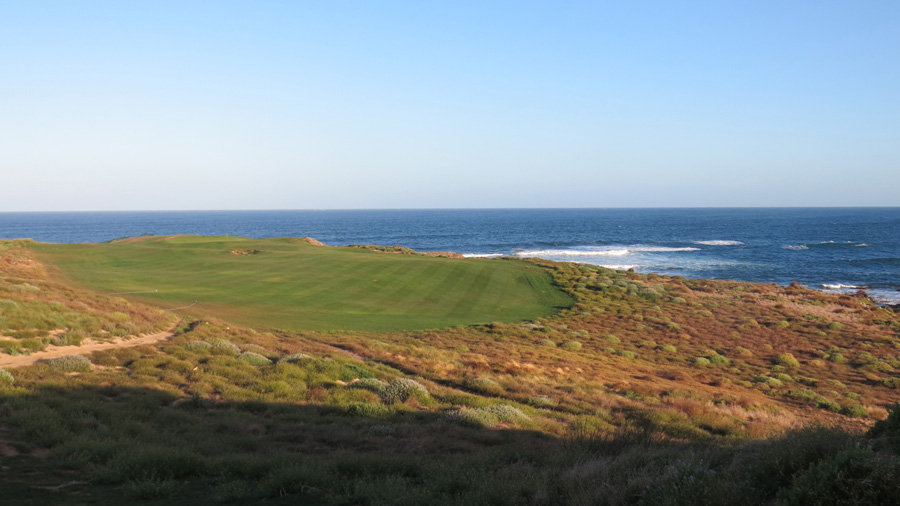 above - The mid-length par four 2nd hole.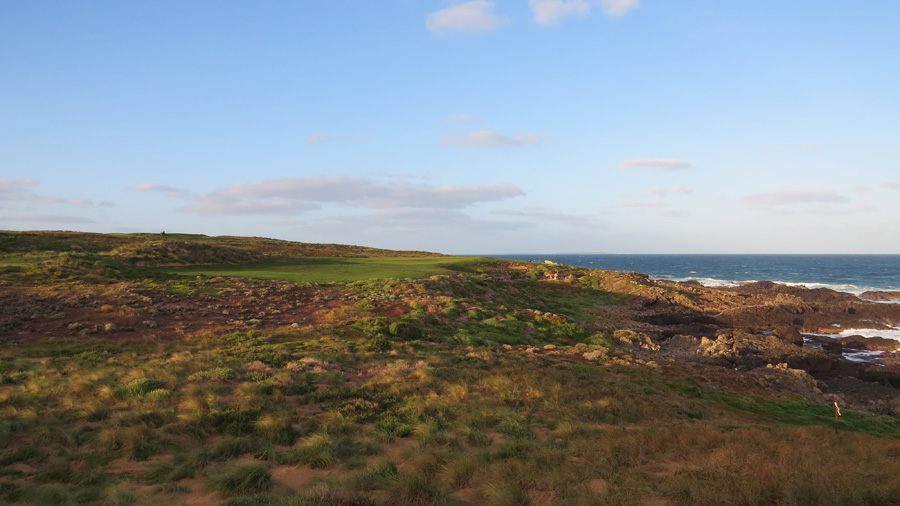 above - The par three 3rd, which plays toward a pair of offshore islands.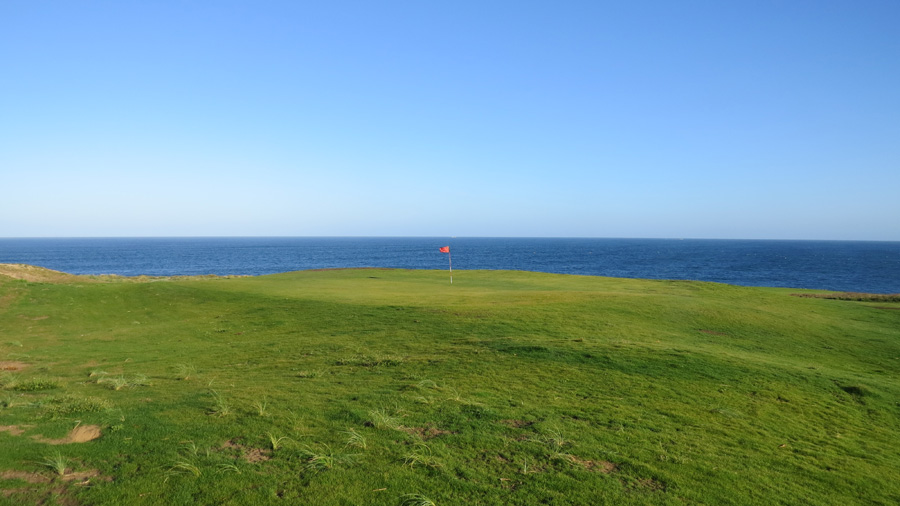 above - The green on the short par four 5th hole.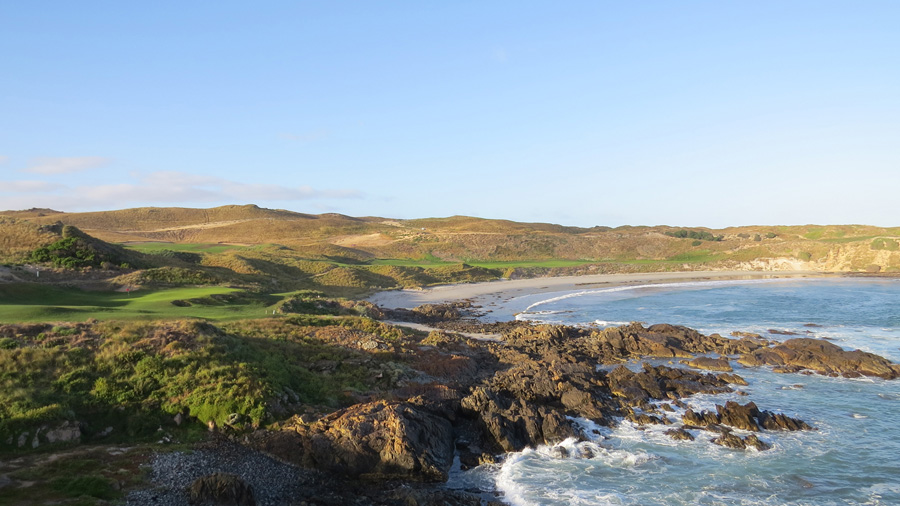 above - View from the tee on the spectacular par three 17th.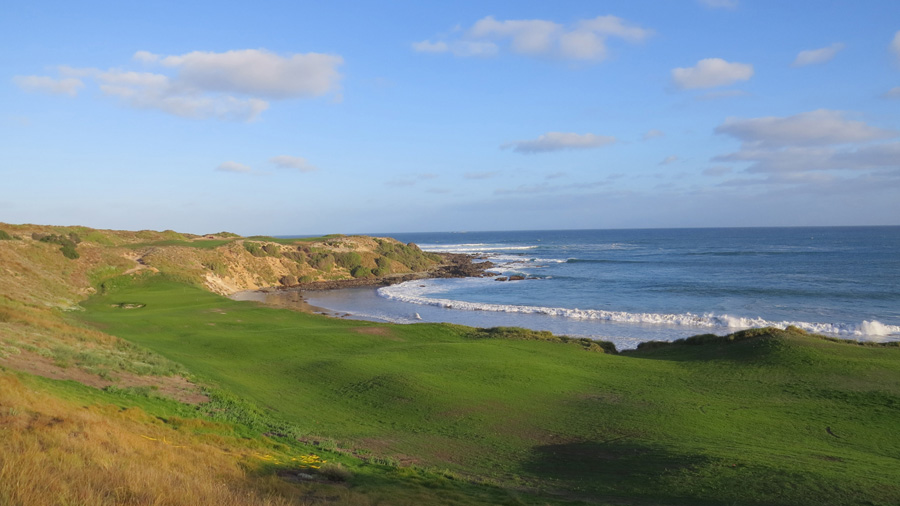 above - Looking up the 18th fairway with Victoria Cove and its beach looming on the right.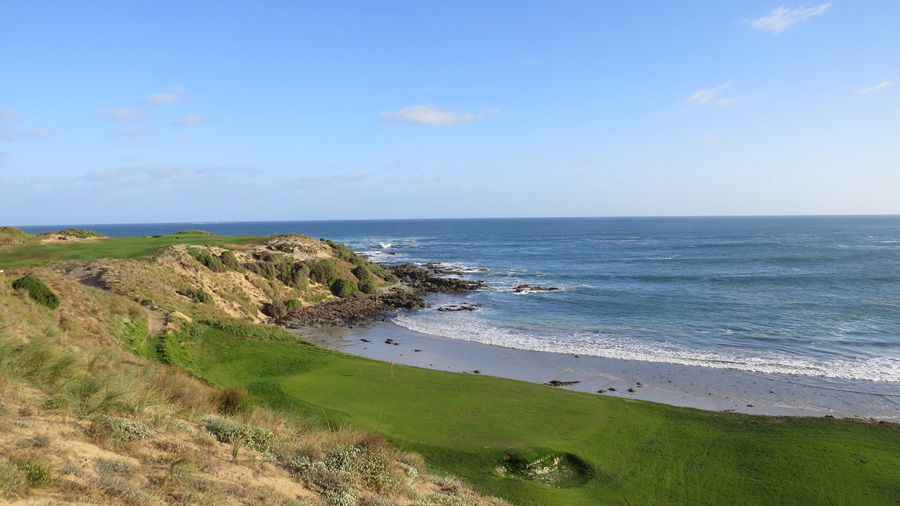 above - View from the clubhouse site, out across the 18th green and down the 1st fairway.
Back to News