One of the more interesting courses in Scandinavia, the Sand Golf Club was designed by Arthur Hills and Steve Forest in 2006 on the site of a former potato farm outside Jönköping in Sweden. Rather than bemoan the lack of any natural contour on site, the design team instead dug deep irrigation lakes and moved copious amounts of sand across the flat ground. They shaped endless peaky dunes, deep pot bunkers and steep, sandy ridges and created what might be described as a European version of Whistling Straits.
A daring project from start to finish, Sand GC works not because of the believability of the shaping but moreso the spontaneity and sheer volume. Holes are often lined by tepee shaped dunes or towering 20-foot high sand hills, yet the artificiality of these man-made features is somehow lost a little amid all the movement and the dizzying scale. The seclusion of the site and deliberately rugged nature of the end product also helps.
With the exception of really cool hills on the 2nd and 6th holes, most of the bigger shapes are peripheral to the playing corridors and it's the smaller undulations between the ridges and the pit-style bunkering that keeps the golfer on his toes. Some of the playing corridors needed a little more breadth, and a number of greens are light-on pinable area, but mostly the designers have done well here to create an interesting and engaging test that golfers across the spectrum will enjoy.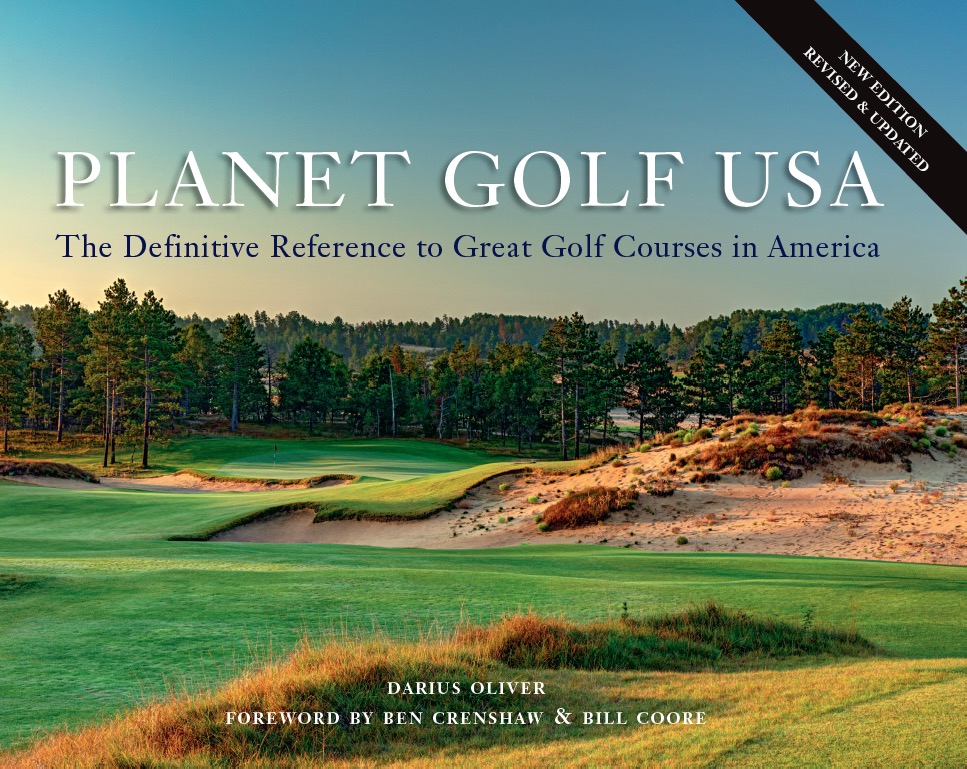 Special Offer – Planet Golf USA Now Only $50 for Christmas (Australia ONLY)
It's no surprise to learn the shaper here also worked with Pete Dye, paying homage on some of the more over-done back nine holes. The 15th, in particular, is Dye-esque and quite cruel on the average golfer with 18 bunkers and a shallow away-sloping target that is almost impossible to hit. Although some of these extreme areas, split fairways and heroic carry options don't quite work, overall Sand is a fun days golf and certainly among the more memorable tests in this part of the world.